Here at Isotoma Towers we've recently started filling our otherwise spartan office with plants. Plants are lovely but they do require maintenance, and in particular they need timely watering.
Since we're all about automation here, we decided to use this as a test case for building some Internet of Things (IoT) devices.  One of my colleagues pointed out this great moisture sensor from Catnip (right).
This forms the basis of our design.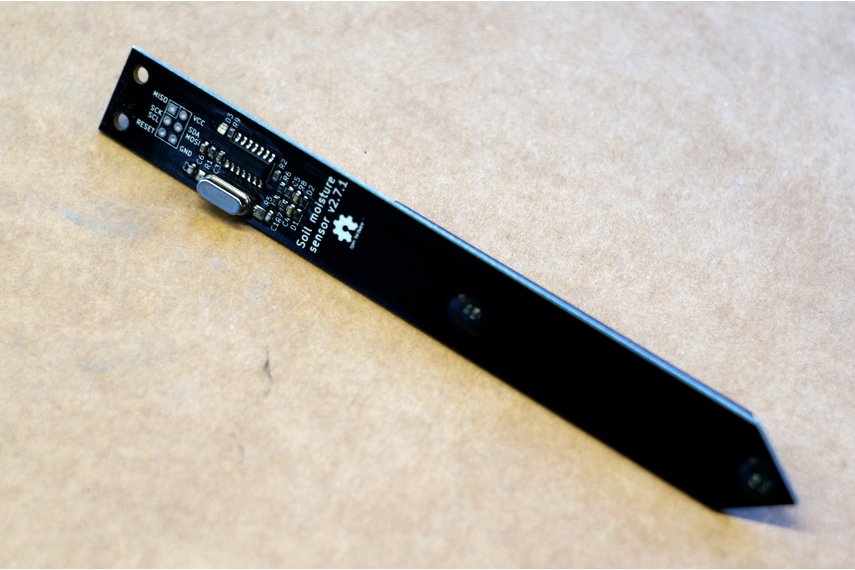 There are lots and lots of choices for how to build something like this, and this blog post is going to talk about design decisions.  See below the fold for more.